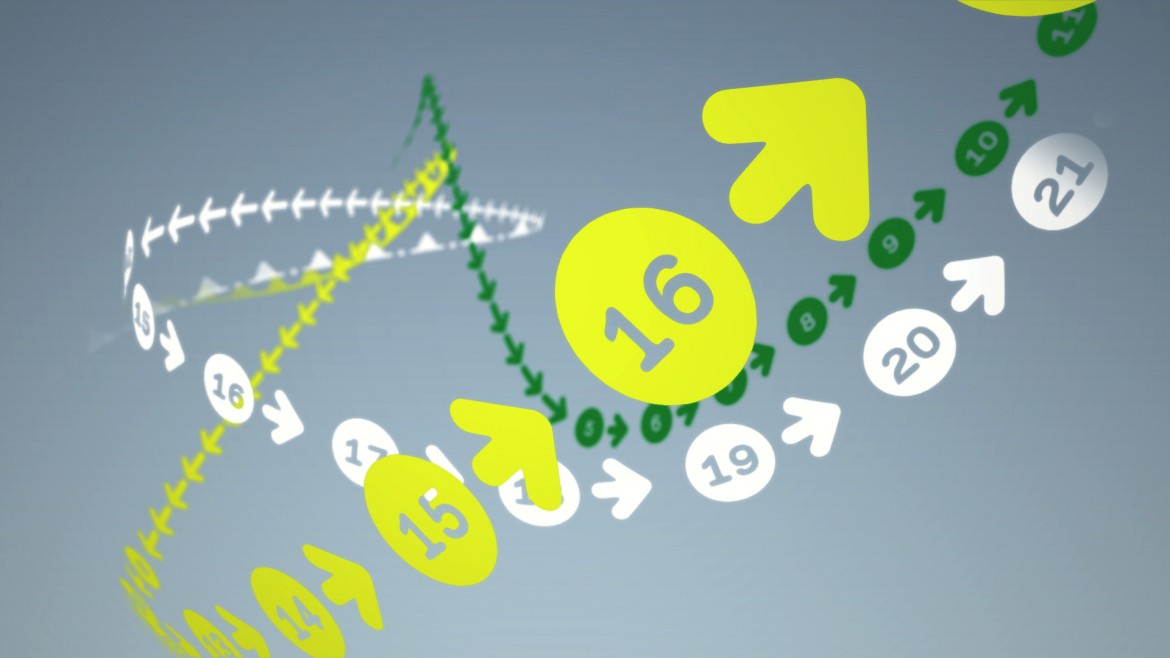 Rebranding the news
La7 is the third major TV network in Italy. Rudd Studio was commissioned to re-think a large part of its schedule – the news programming. This provided an opportunity to modernise and energise the channel. These are the main evening news titles.
Sports News
The trick was to find the right balance of consistency and variety in the visuals and in the music composition. These are the sports news titles.
And now for the weather
Many of the news sequences involve flowing paths of graphic shapes. In this weather title sequence, symbols depict swirling atmospheric conditions.
Otherworldly
Altromondo means 'Other Worlds'. The show searches out the weird and wonderful on the internet. We composed the music and pictures simultaneously, creating a strong statement.
Music
We composed all of the music for this project. This meant music for the title sequences and also music beds for the programmes. Here are a couple of examples.