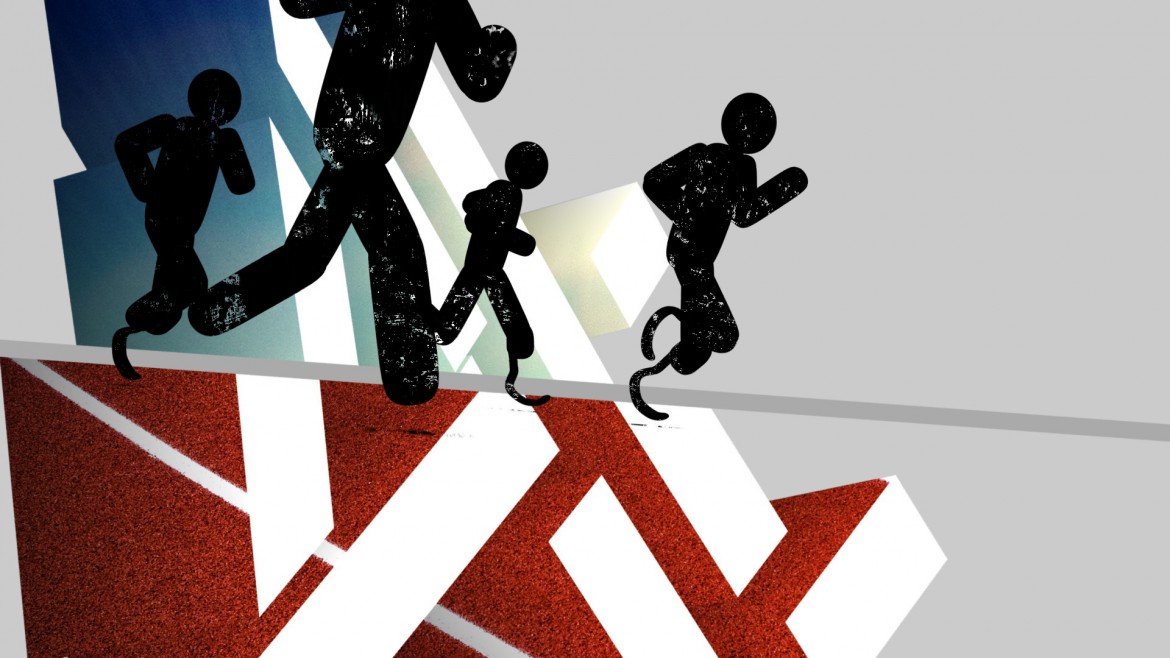 Channel 4 and the Paralympics
In 2012, Channel 4 got the gig to televise the London Paralympics, taking over from the BBC. Prior to the Games, we were asked to create some short stings which would generate interest and excitement, and communicate the association between Channel 4 and the Paralympics. The channel wanted our stings to be a no-nonsense statement of intent which approached para-sports with a new, bold attitude. We needed to excite the widest possible audience.
Blade runners
Here is the first of the four stings, featuring blade runners. It worked well to emphasise the slow motion section with the sound design.
Wheelchair Rugby
This sting communicates the excitement and ferocious energy of wheelchair rugby. Athletes interact with the Channel 4 logos, which are knocked, kicked and pushed off course.
Weightlifting
As always, we developed the sound and pictures at the same time, giving them equal importance. Carefully designed sound helps to create the biggest possible impact in a short sequence.
Swimming
We were looking for different visual games to play in each sting. Water allowed us to play with the Channel 4 ident in surprising ways.
That Paralympic Show
We really had fun making this title sequence, using animation, colour, photography and music to set the scene for the light-hearted, high-energy, exciting sports show with people cruising around on electric skateboards and what not.
Music
After we had made the pictures and music for the title sequence, we composed several variations on the music, each with a different mood, for use in different parts of the show.
Explaining disabilities and the classification system
Giles Long – a Paralympic triple Gold Medallist – believed that Paralympic Sport would gain a broader audience if the disability classification system was made clearer. In a fascinating process, we worked with him to visualise his 'stick figure' concept. The figure diagrams, accompanied by concise commentary, allow viewers to quickly understand the competitors' disabilities, and how it is that they are in the same classification.