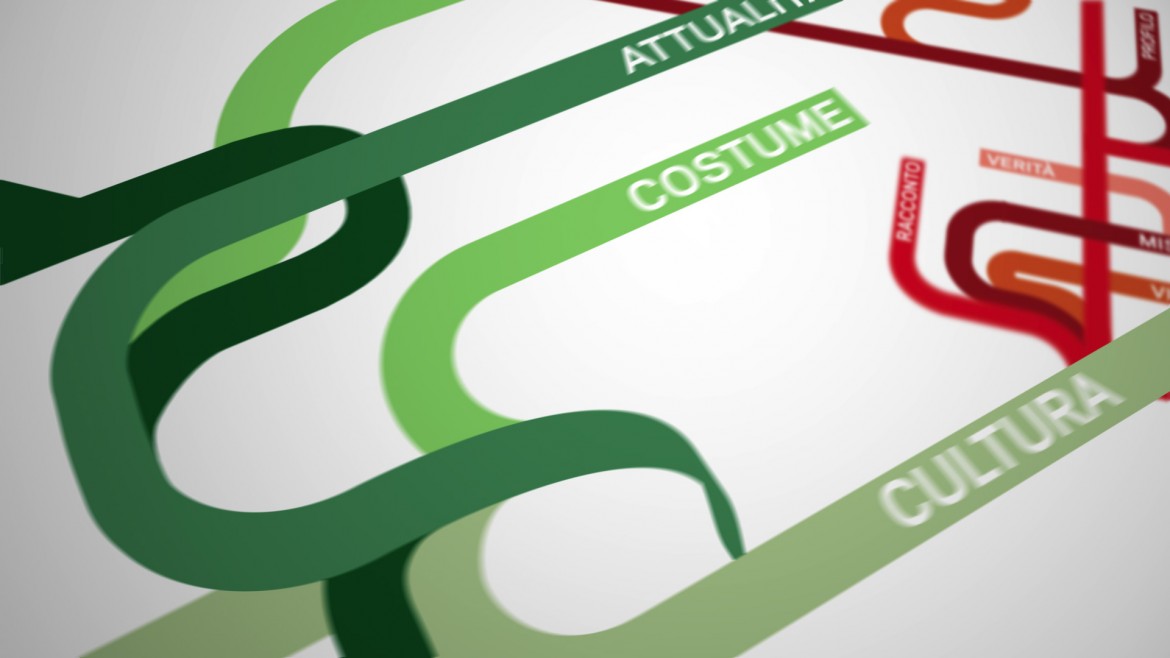 Navigating Italy
Following our work redesigning La7's news programmes, we were asked to look at Omnibus – the network's daily topical show. The morning programme helps people to navigate the complexities of current affairs, so we developed an Omnibus map. Here are the title sequences.
Main titles
The main title sequence is a journey around the whole map.
A Voi Milano
Sub-sections of Omnibus have their own, shorter title sequences, each showing a journey over a part of the map.
Omnibus Life
The branches of the map terminate with words, such as questions and analysis. These describe the content of each programme.
Omnibus Life Weekend
Each part of the map is coloured differently, so that the separate title sequences have their own identity.
Cognome e Nome
We standardised the end title design across all the news and Omnibus programmes, bringing a new sense of confidence to the channel.