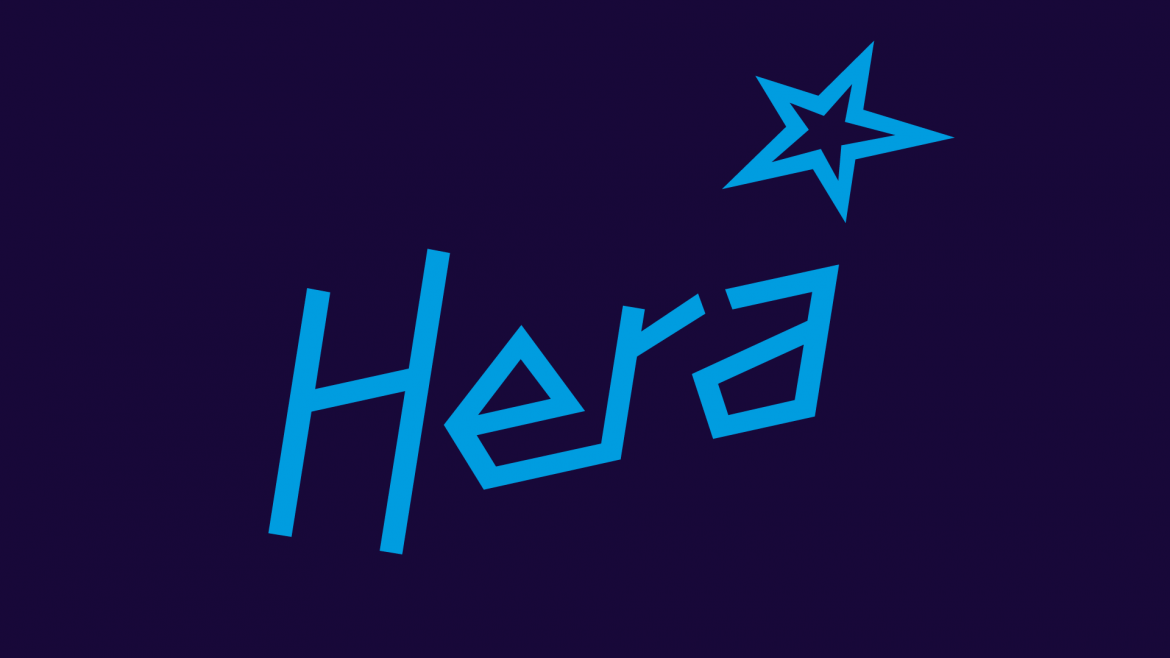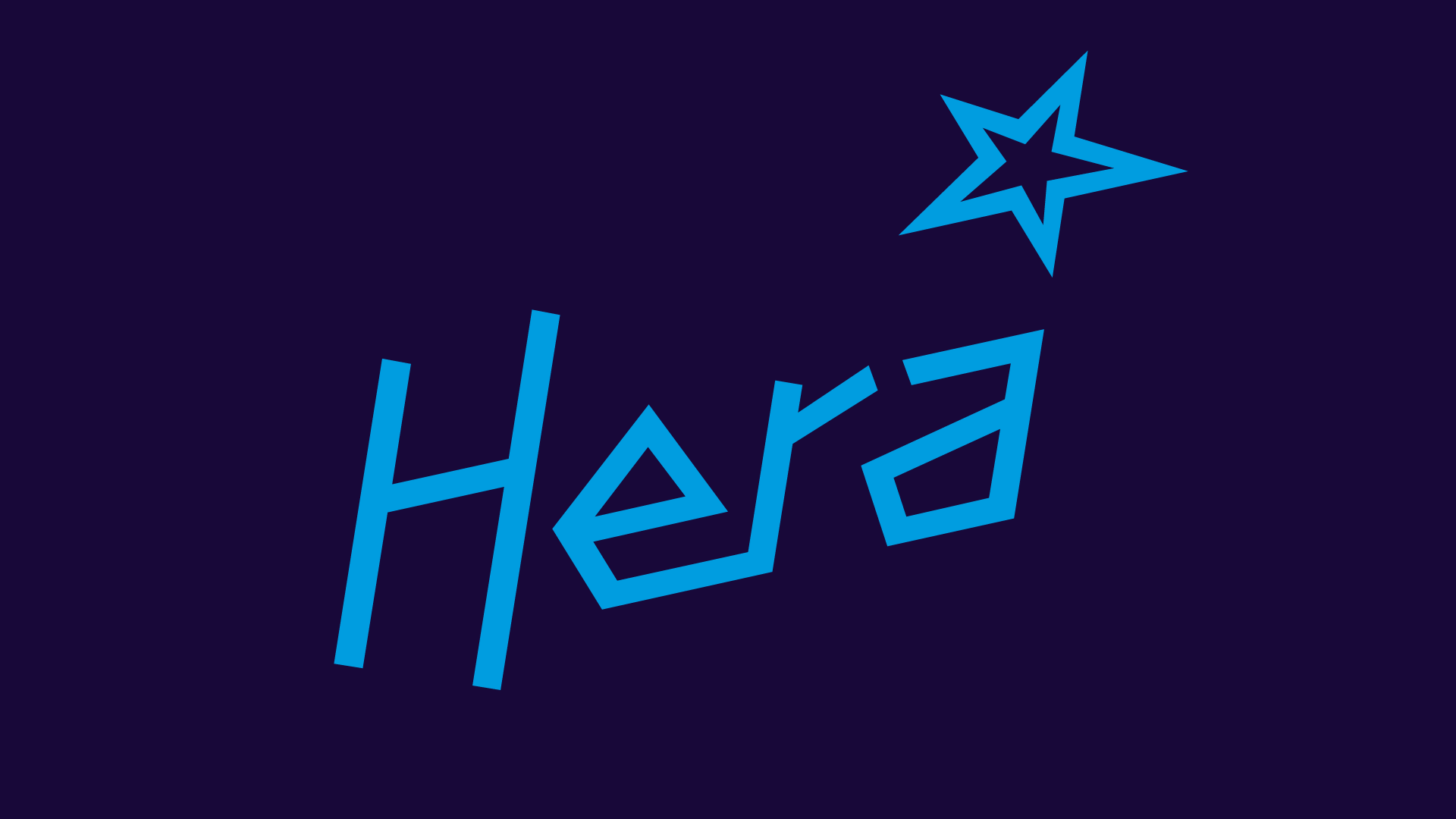 Liza Marshall
Executive Television Producer Liza Marshall has had an amazing career in TV, working at the BBC, as Head of Drama for Channel 4 and as Head of Scott Free Productions, the film and television production company founded by Ridley and Tony Scott. More recently, she co-founded Archery Pictures, which was responsible for ratings phenomenon Riviera on Sky Atlantic and the highly acclaimed The State about four British men and women who join ISIS in Syria, produced for Channel 4 and National Geographic.
Hera Pictures
Liza has now set up her own television production company, Hera Pictures, and asked me to design the logo. When we met up, she explained that she named the company after the Greek goddess Hera who she felt communicated strength, independence and femininity.
The logo
The name was great from a design point of view. Four letters and lots of attitude. The first thing I thought about was Jamie Reid's punk graphics. While researching Hera, I found that she was associated with the starry heavens, and it struck me that a star would be a great way to add energy and positivity to the logo.
I also went to the British Museum to look at Ancient Greek artefacts. The angular type and amazing patterns also fed into the design of the logo. To play up the feeling of neon in the logo design, I decided to use bright blue type on a dark blue background.
Thanks to my friend Jason Smith at Fontsmith for refining my drawing of the logo.