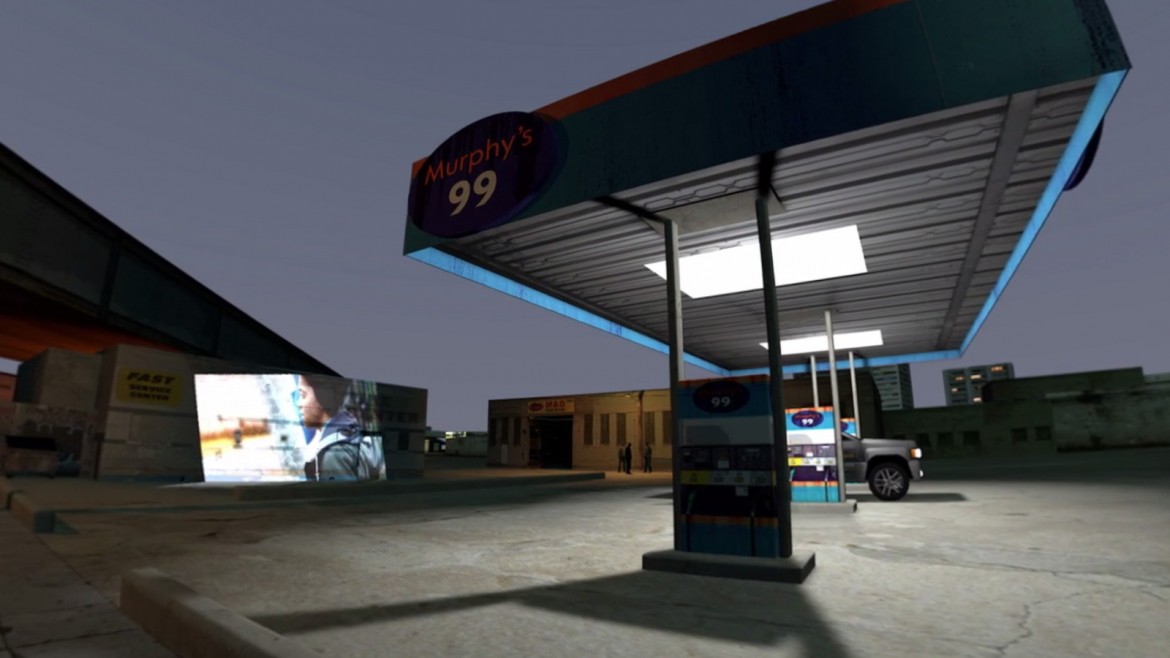 A new angle on gun crime
Parable
is a brand new London-based production company, founded by Nicholas Minter-Green, David Wise and Jonathan Rudd, with a mission to use very new Virtual Reality technology to do a very old thing – tell great stories.
They approached us with an exciting project – to create a two minute VR film which would promote an upcoming documentary on BBC3, and which would be a powerful piece of storytelling in its own right.
The documentary was called One Deadly Weekend in America, and told several unconnected stories about gun crimes that took place in the States over a single weekend. Jonathan Rudd, Creative Director at Parable, wanted to create a VR film which generated excitement about the documentary by creating a powerful, immersive experience that engaged people directly in the reality of gun crime in America. He did not want a conventional trailer which was a précis of the documentary, although he was keen to find a way to include direct references to some of the powerful stories in the programme.
We decided to make a first-person walk-through of an unnamed American city at dusk with a very dramatic conclusion. Pretty quickly, it was established that a computer-generated environment would enable many more possibilities than 360 video. I introduced the brilliant animator Lee Ellis to Parable and we were all set to go.
Town planning
Lee and I started to design the virtual set by walking at a gentle pace for two minutes and measuring the distance covered. We were then able to draw a scale map and plan our walker's route. Lee then created a rudimentary animation, with blocks for the buildings and cars, which allowed us to put on our VR headsets and experience the scale and pace of the experience.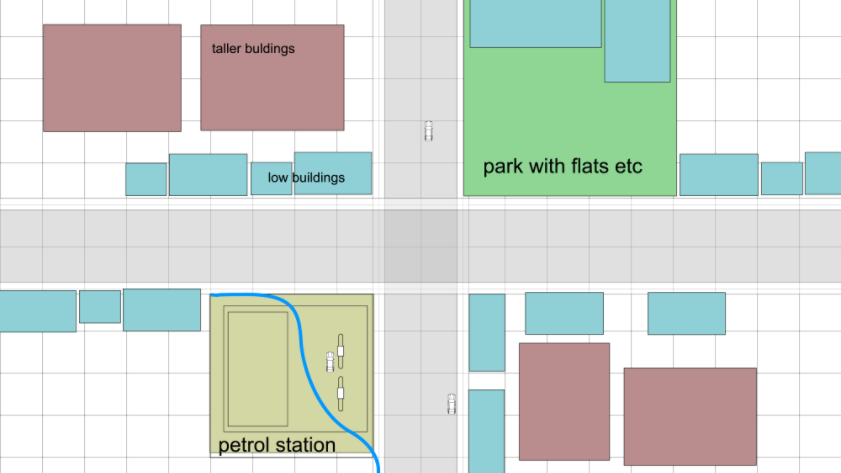 Adding texture
Now it was time to turn the blank boxes into real streets, buildings and cars. We had many conversations with Jonathan about what kind of atmosphere we should create. He wanted a cinematic, moody environment, but also a place which represented normal, everyday America, the setting for many of the powerful stories told in the documentary. I photographed quite a few textures near our East London studio. In the pictures below, you can see how we transplanted some graffiti in Bethnal Green to our virtual American city.
Speedy brand implementation
There was a lot to do in order to create a convincing section of a city. We had to move fast. I created 2D designs for shop fronts and signage, and Lee built them into the 3D environment. It was quite strange and very satisfying to design an identity for a gas station, complete with doughnut and iced coffee posters, and soon after to be walking along an American street at dusk, past a full-size gas station, with the glowing signage towering over me.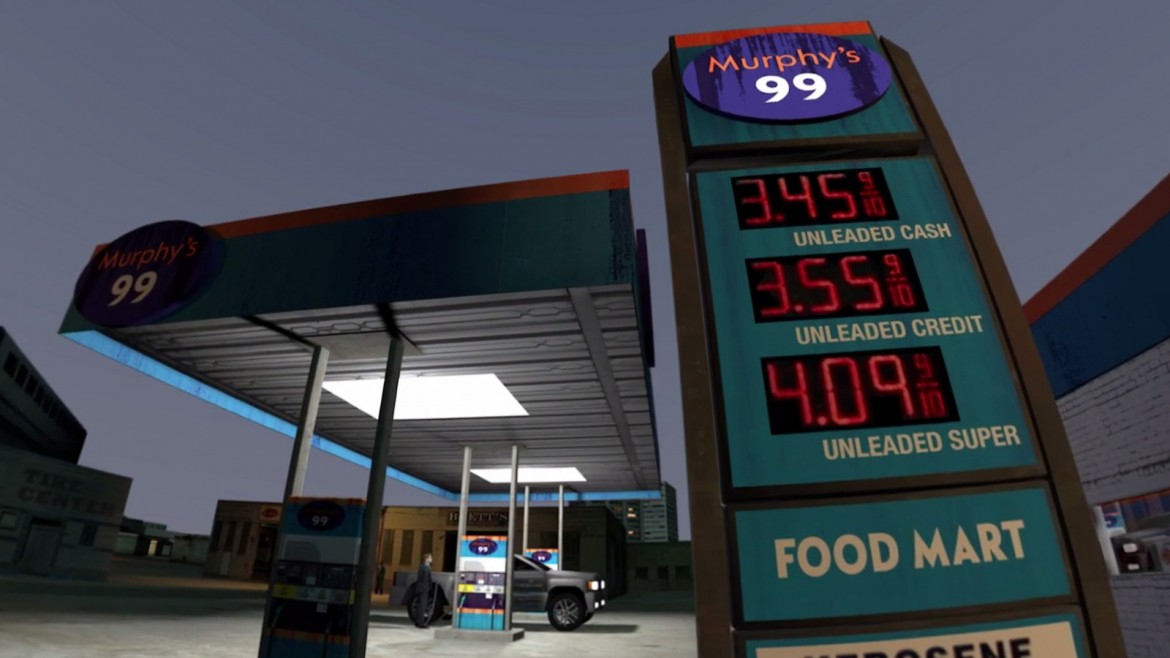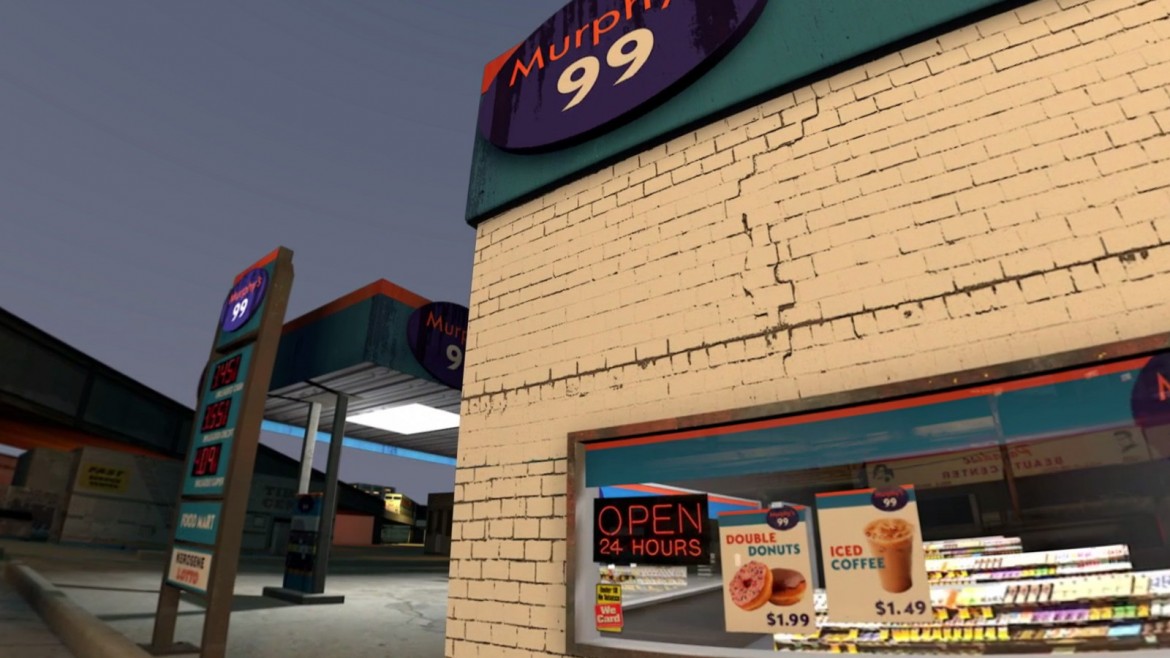 Guiding the viewer
As the movie began to take shape, Jonathan, Lee and I had discussions about how to guide our viewer through the experience. If they could look anywhere, how would we tell a story and avoid sensory overload? We decided that our main tool would be a sequence of projected video clips, each a different moment from the documentary. The film was to have an ambisonic soundtrack and this would help guide the viewer towards the clips.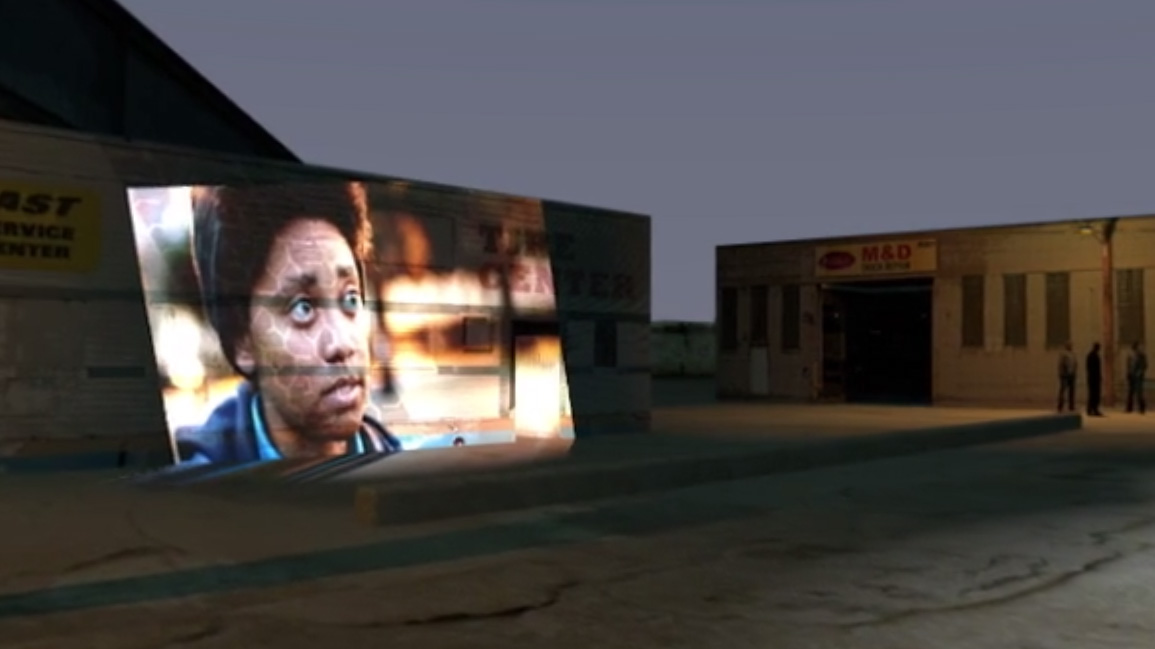 Buckle up
Here is the final piece. Get your headphones on. On a desktop computer, you'll be able to make this video full-frame and look in different directions by dragging with the cursor or using the cursor keys. On your phone, you'll need to play the movie from Vimeo. Here is the link. You will then be able to view as a 'magic window' (looking around by moving your phone) or best of all, with a Google Cardboard or Samsung Gear so that you get the full, immersive, shocking experience!