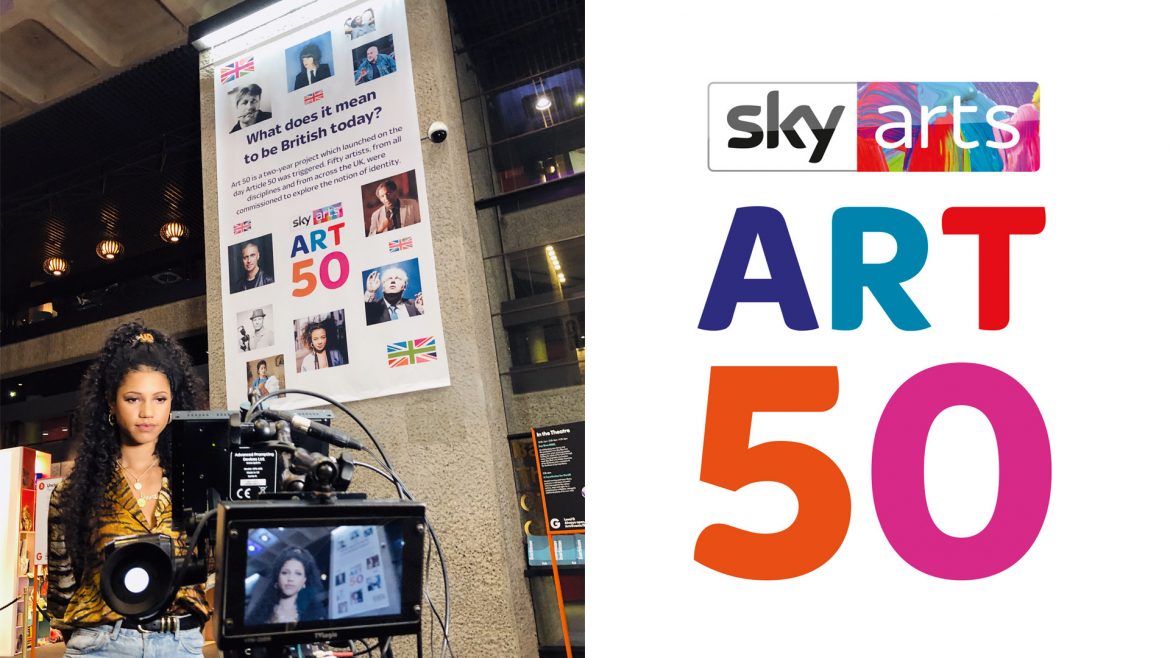 I have been designing a logo and a look for a great project organised by Sky Arts and Storyvault Films. Art 50 is a two-year project which launched on the day Article 50 was triggered. Fifty artists, from all disciplines and from across the UK, were commissioned to explore the notion of identity.
The project struck me as a joyful celebration of British diversity, and I made a joyfully colourful logo and added a sprinkling of Union Jacks with remixed colours.
Last weekend the project culminated with a host of amazing exhibitions, performances, films and installations at the Barbican in London and at the Sage and Baltic in Gateshead. Nitin Sawhney performed his new version of the National Anthem of Great Britain with the National Youth Orchestra, hip-hop dance group Boy Blue performed a brand new work, Dougie Wallace exhibited his photography series: Dogs and their Owners, and you could watch The Brink – a film in which poet and playwright Simon Armitage CBE pairs the sights and sounds associated with each nation from around Europe with his poetry.
All fifty projects will be showcased on the Sky Arts channel in the Spring, in television programs made by Storyvault Films.