Blog / We are loving our logo on French telly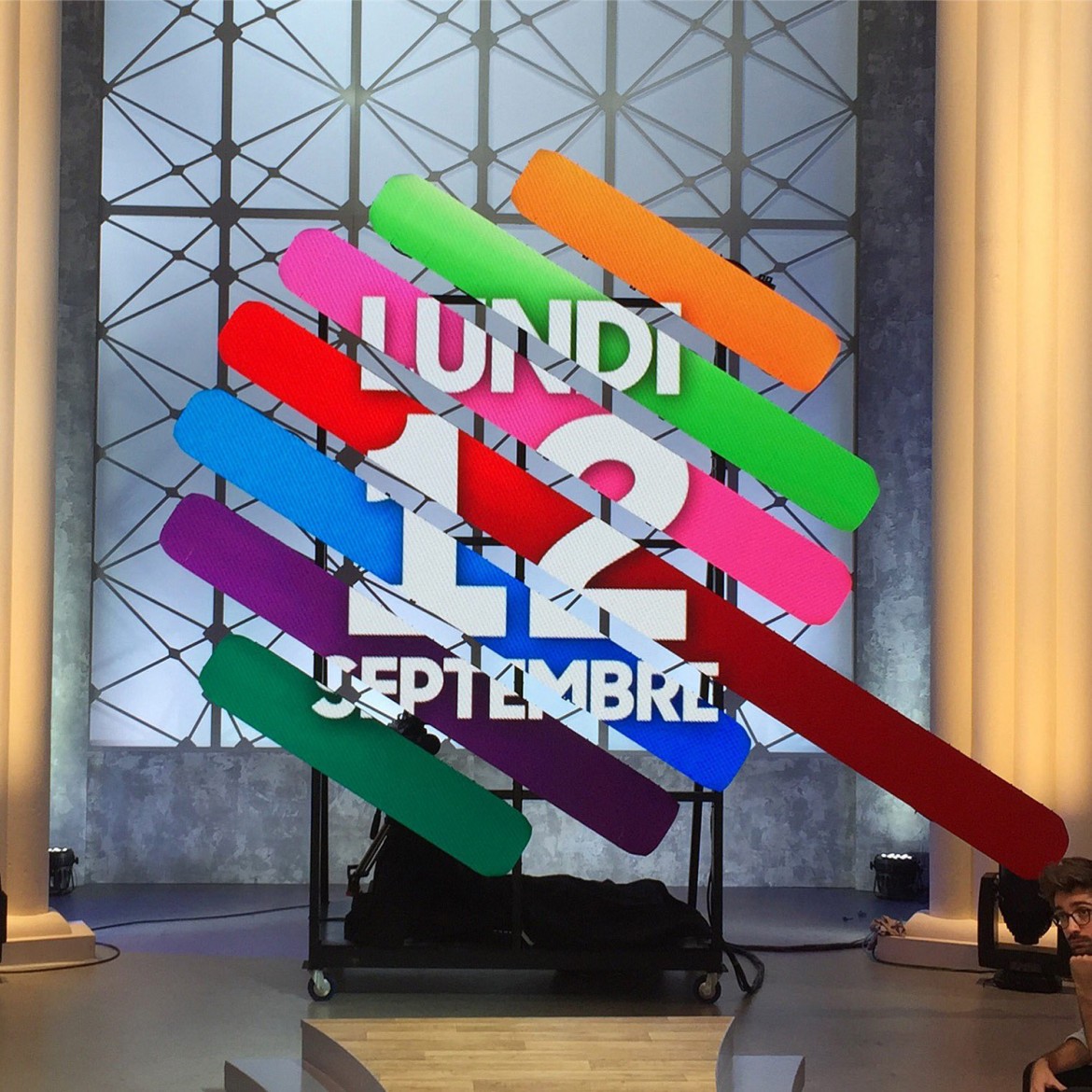 It's been great to see our logo for France's popular daily current affairs programme Quotidien so wholeheartedly embraced by the show. A huge electronic version of the logo has been built for the set, which displays video images across the seven bars of the Q logotype.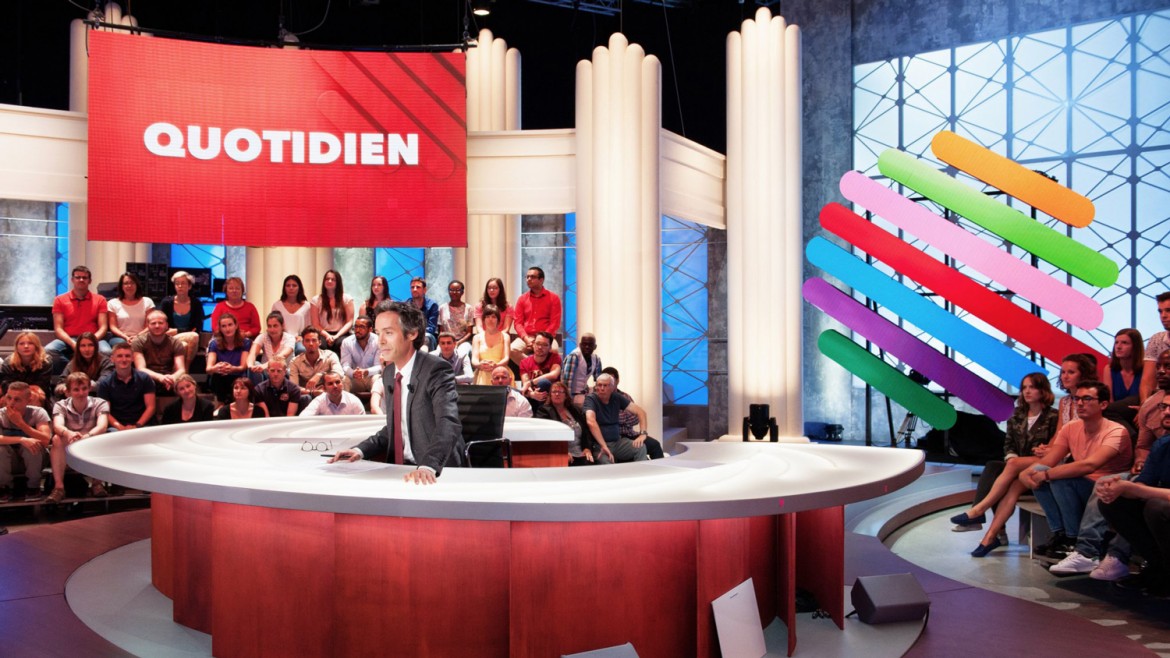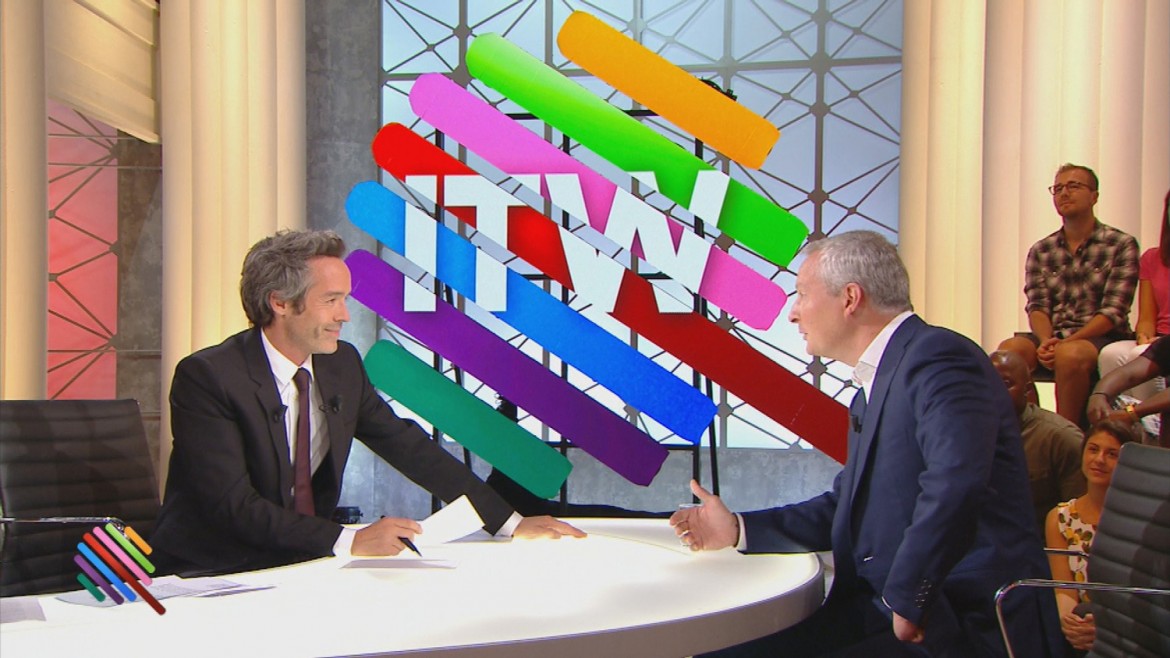 Synonymous with the show's famous roving interviews is the red microphone which prominently features the white logo, as seen here with Quotidien's popular presenter Yann Barthès.