Last week I visited Amsterdam. I was invited by SBS Broadcasting creative director Leo Noordergraaf to give a talk about TV Identity and talk about Rudd Studio's work in the UK with Channel 4 and ITV. I had a great day with Leo and his team. Rather than working in the SBS offices, we spent the day at Lab111, an old pathology lab in Oud-West, now a cinema and restaurant/bar. Some original lamps remind you of the building's history.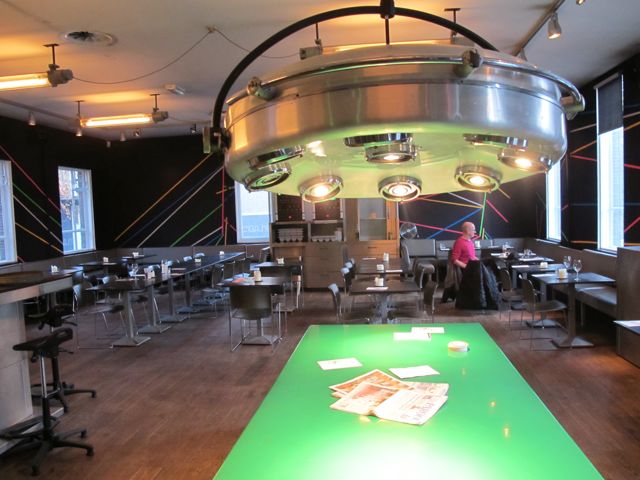 After my time with the SBS team I became a tourist for a couple of days. The 35 degrees C temperature meant that I did things at a leisurely pace, with stops in canal-side cafés. My first call was the Rijksmuseum, which only re-opened 2 years ago after a 10 year renovation. An amazing building, housing works of Rembrandt, Vermeer and other big hitters from the region.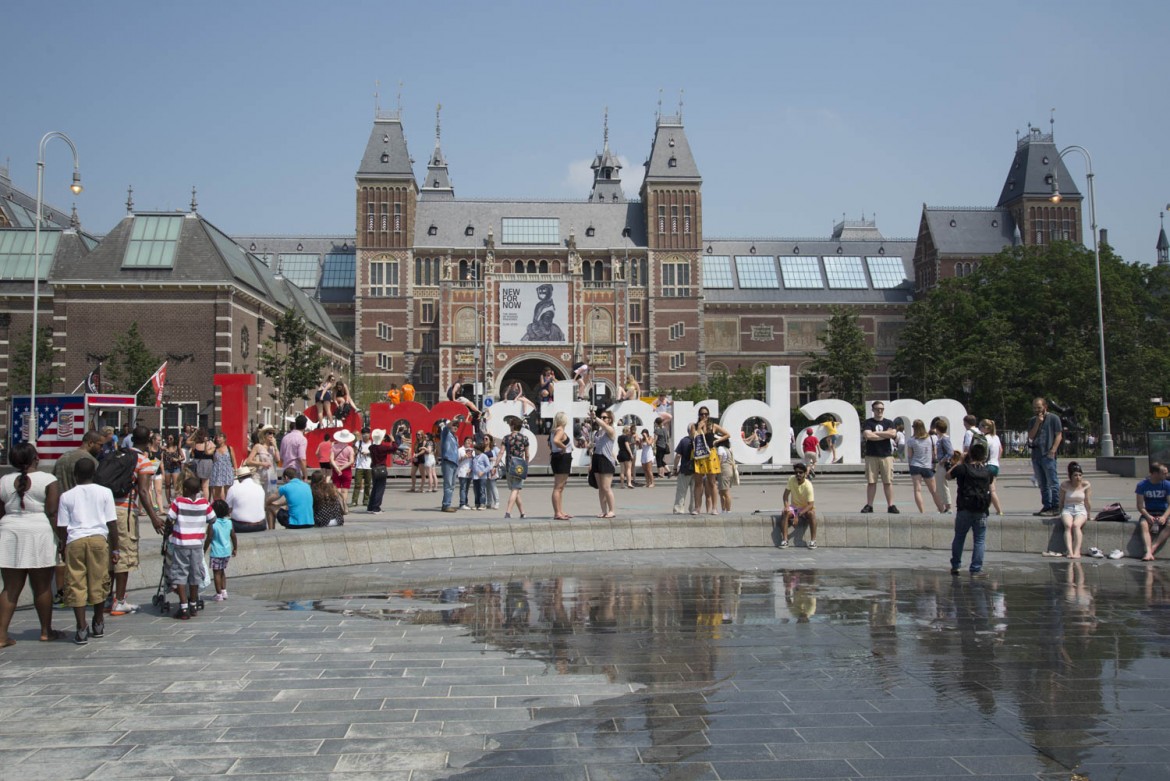 Leo and I caught up on the Friday evening and he very kindly gave me a tour of his home neighbourhood, a quite astonishing new archipelago, the IJburg: a bold engineering and housing program, where ten new residential islands are being built in the IJmeer. So far, six of the total ten planned islands are complete.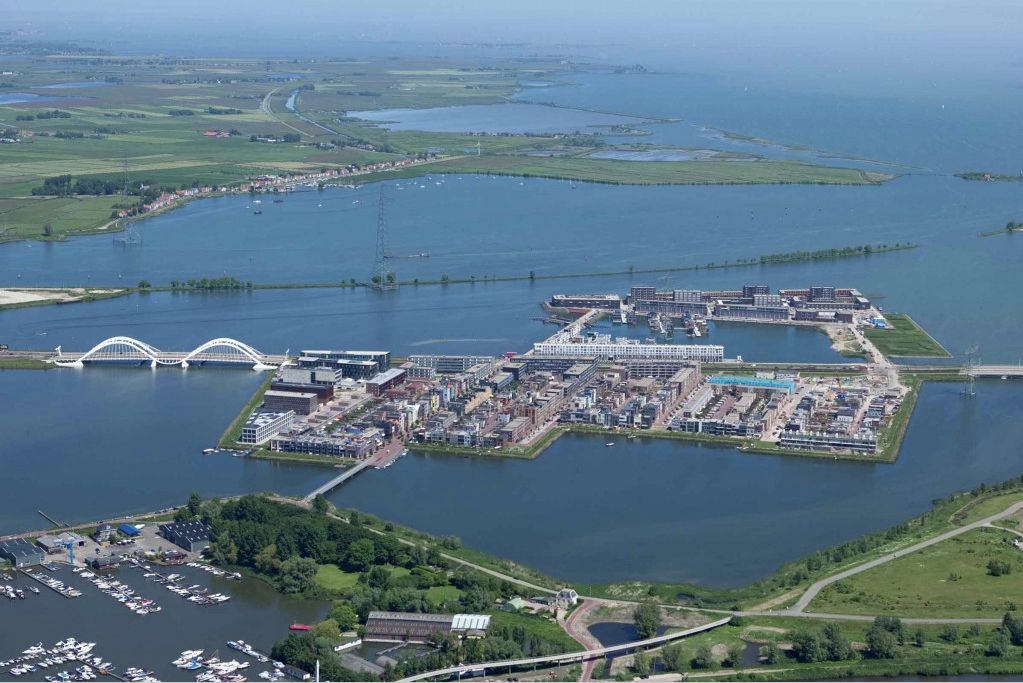 The islands have been covered with a mix of low and medium rise housing, with self-build plots and some floating homes. There is a varied selection of really exciting modern architecture. I loved it. I found myself again asking why new housing in the UK is often so uninspiring.

Leo further helped to shape my unconventional experience of Amsterdam by recommending a visit to the Eye Film Institute, which occupies an incredible building, designed by Austrian Architects – Delugan Meissl Associated Architects and opened in 2012. You get there on a quick ferry from Centraal Station.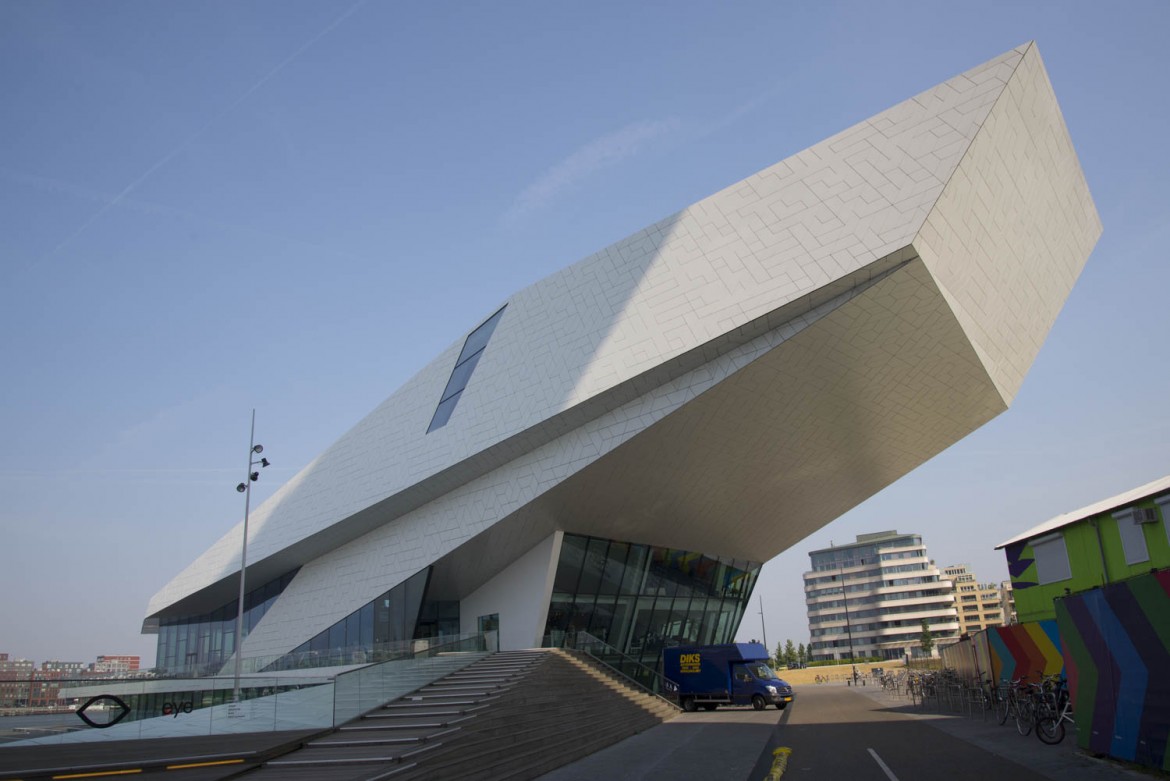 Although the building rather stole the limelight for me, I really enjoyed a 45 metre long video frieze made specially for EYE by South African artist William Kentridge, called More Sweetly Play the Dance. A mesmerising combo of dance, music, drawing, painting and animation.

Thanks very much to Leo Noordergraaf for an inspiring few days in tropical Amsterdam.