Working again with Parable VR and with animator Lee Ellis, we have made another virtual reality film for the BBC. This piece is a six-minute 360 documentary which immerses you in the world of the paramedics of the West Midlands Ambulance Service.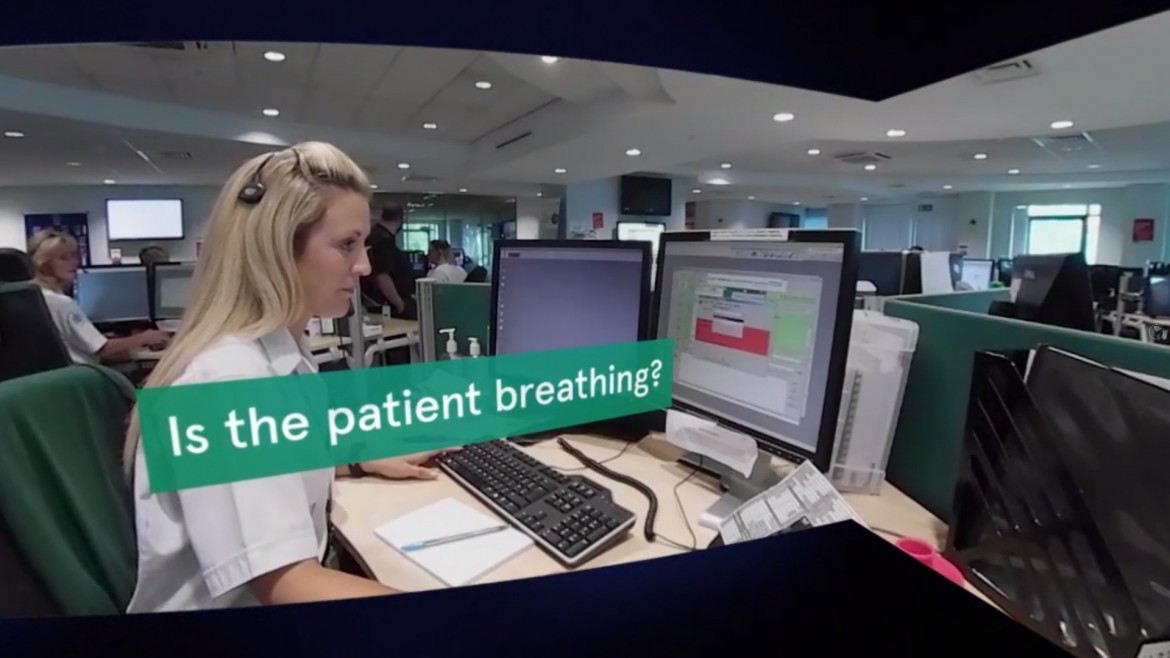 Creative Director Jonathan Rudd asked us to develop an exciting way of getting from scene to scene throughout the film. He also asked us to create animating type of the 999 calls which form a key part of the film's soundtrack. Our design solutions drew from the shapes and colours of the ambulances and the paramedics' uniforms.
Get your VR headset and head to BBC One's Facebook, Twitter or Youtube channel. You can also see the film by downloading the BBC Taster VR app. If you don't have a VR headset, you can watch in 'magic window' mode, looking around by moving your phone.