My father Bob Rudd is a landscape painter who often travels to Scotland in search of subjects.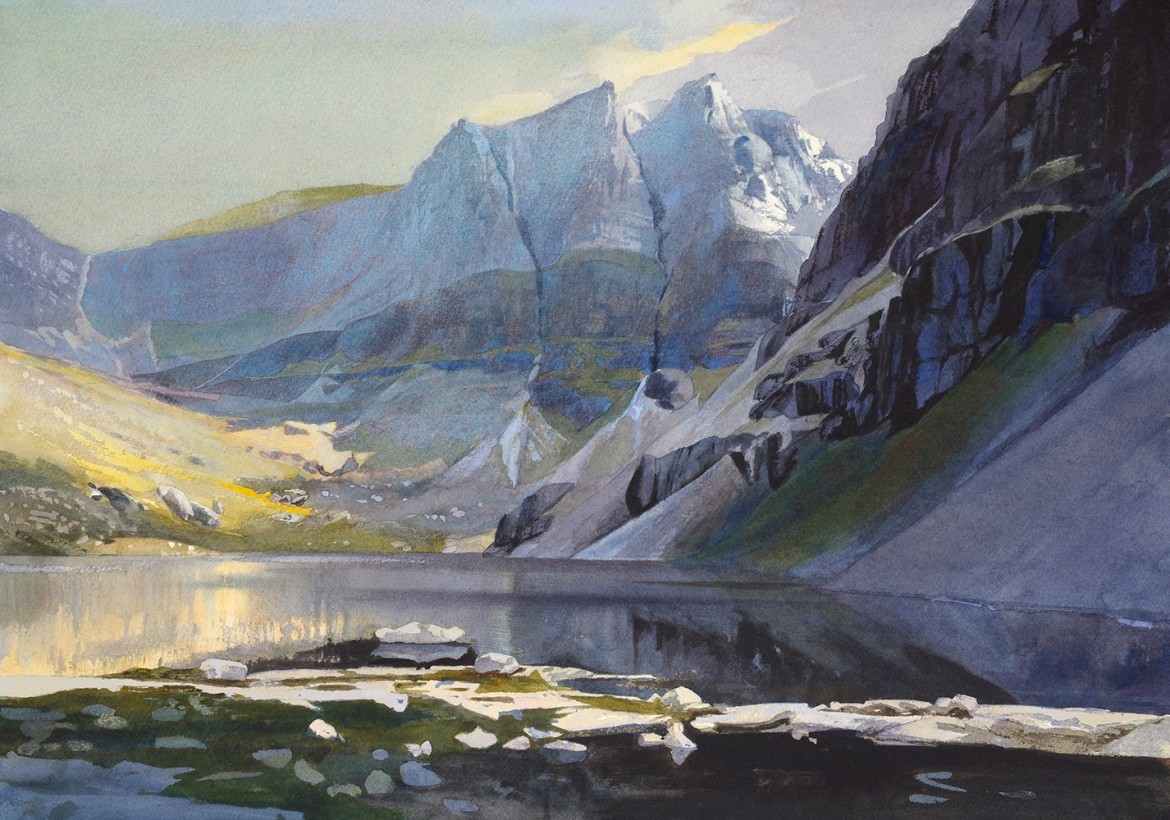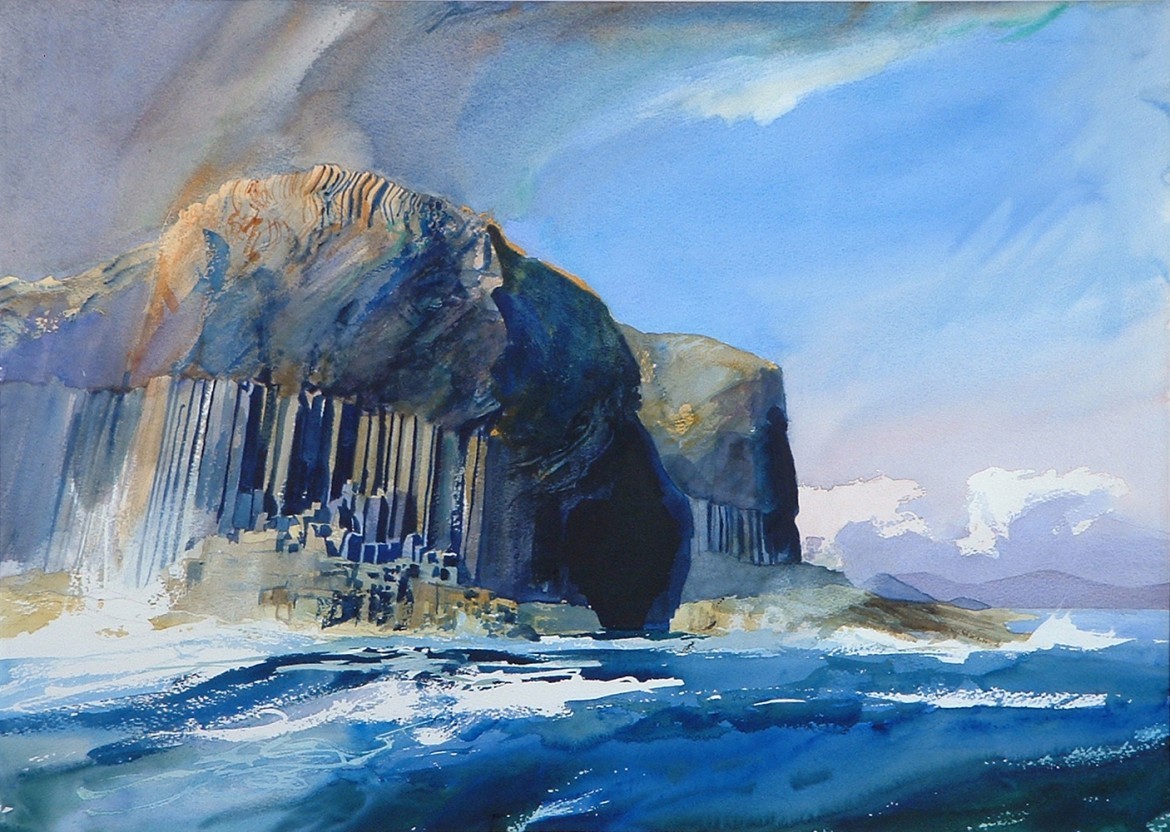 In recent years, I have been going to Scotland with him in order to take photographs. In May we travelled to the Hebridean Islands off the West Coast. We started on the Isle of Skye, the largest and most northerly island in the Inner Hebrides. Its huge mountain range – the Cuillins – give rise to some of the most dramatic landscapes in Scotland. I rarely changed my 16mm fisheye lens, which offered at least some hope of capturing the vast compositions of sky, land and water.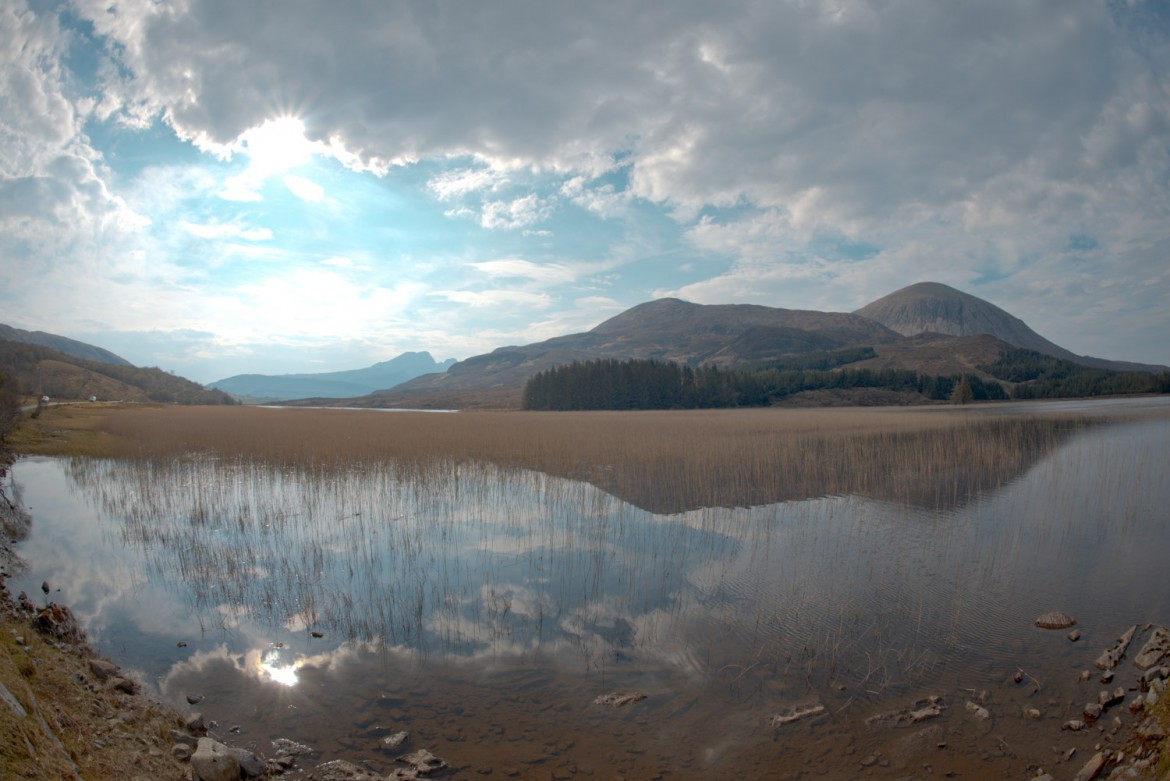 You can get onto Skye by bridge but from then on it's a ferry. The Outer Hebrides feel much more remote. The towns are tiny and you can drive some distance along the roads without seeing another car. I was slightly alarmed as we drove from the port in Tarbert on the Isle of Harris to our B&B in Seilebost. The islands have been largely devoid of trees since the end of the Bronze Age around 3,000 years ago, and now single lane roads twist through angular, frost-shattered blocks of rock and ice-scoured basins filled with water or peat. It is less mountainous than the inner isles and I was wondering quite why we had gone there until we saw the first beach. The biggest, whitest, bluest bit of coast I have ever seen. Our B&B was more or less on the beach.

This was my third photography trip to Scotland and it was a case of third-time-lucky with the weather. We couldn't have seen the enormous, deserted beaches in better conditions.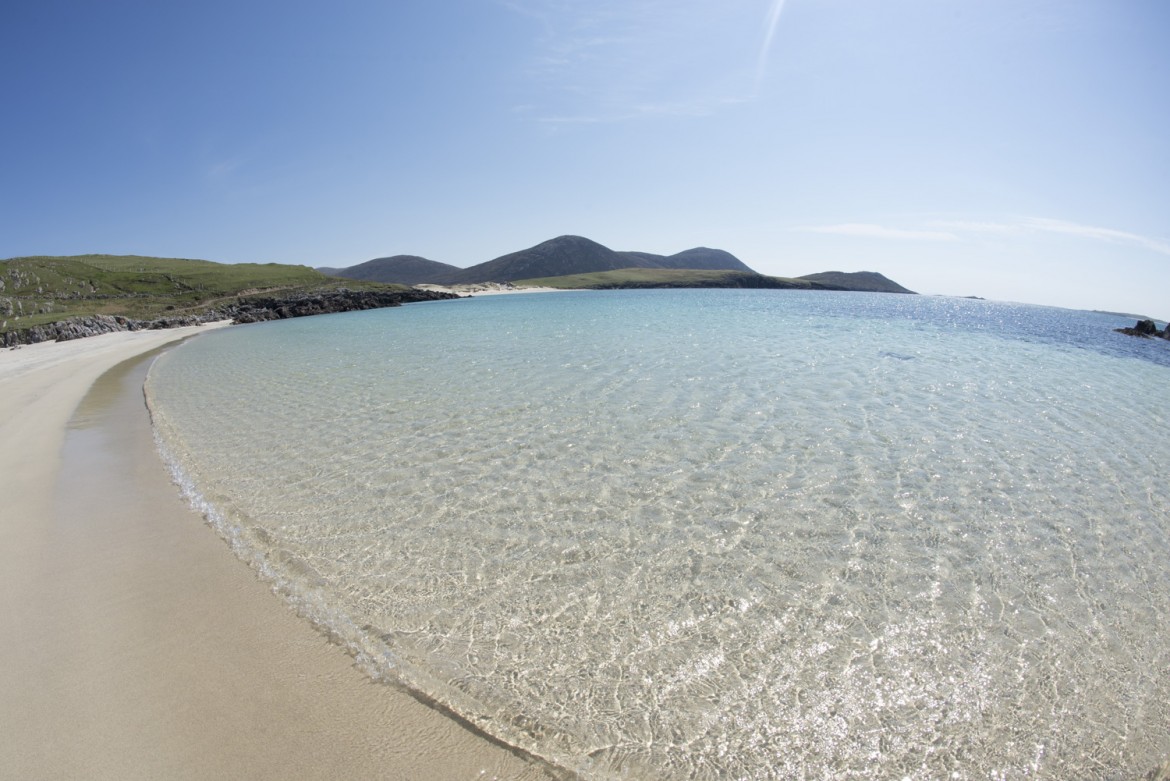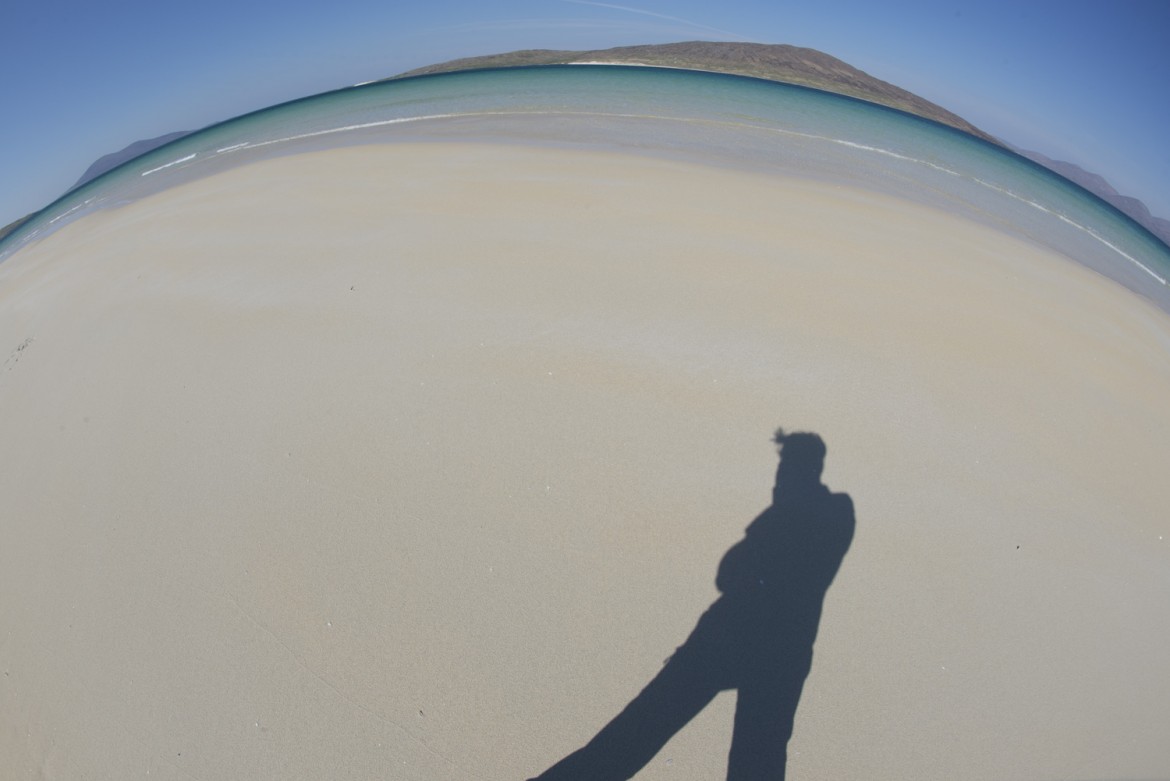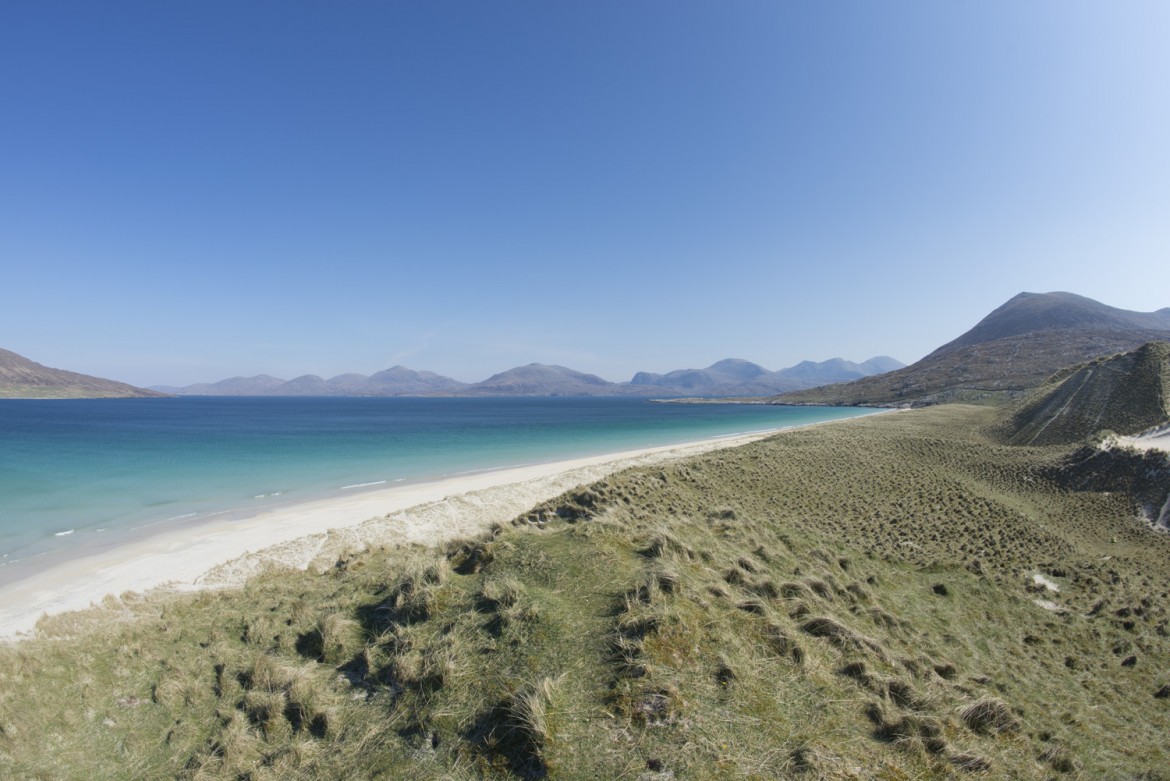 I am now working on a new set of artworks using my photographs from the trip. With scenery like this, I suspect that images straight out of the camera cannot be made any more beautiful. However, I am trying to make things which are more personal and unique than the original photographs. I want to mix the reality with some invention. I am not too worried about describing particular locations – I feel that this has been done really well by many artists and photographers already. This is one of my new pieces. I'll put more on the art website as I finish them.