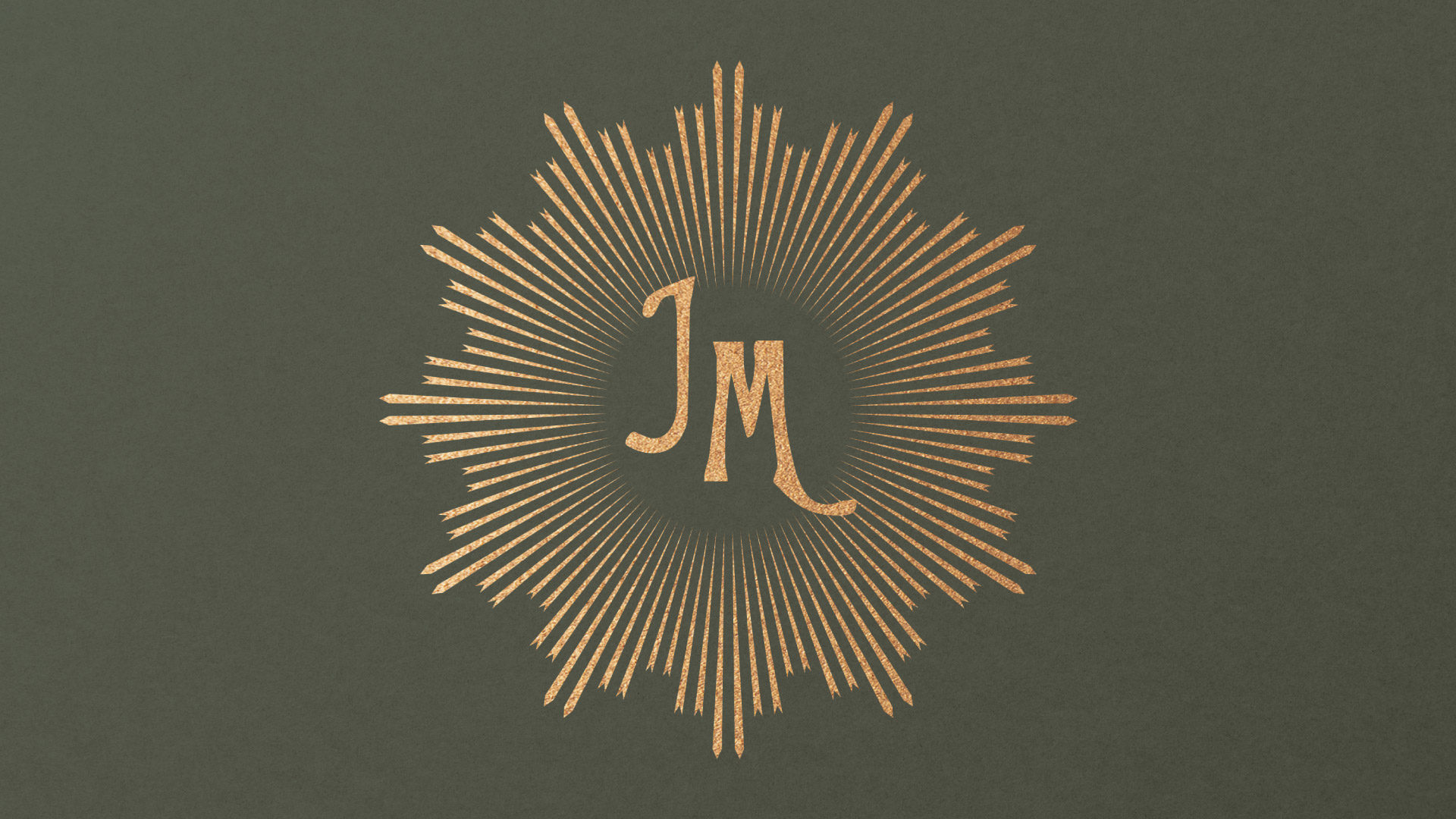 Close friends of ours, Jurko and Martin, asked me to design a logo for their wedding. They were really enthusiastic about this aspect of their preparations, and they prepared an amazing slideshow of visual inspiration for me. In response to this, I gathered lots of art and design references for us to discuss.
I arrived at a simple monogram which combines Jurko and Martin's first initials. These letters are surrounded by a radiating glow of light. The look and feel of the logo owes a debt to Vienna and the Jugendstil art and design movement – both of which are significant to the couple. The radial circular shape is based on the lovely ceiling art in the St. Charles Borromeo Cemetery Church in Vienna. To accompany the logo, I made a pattern out of the JM monogram.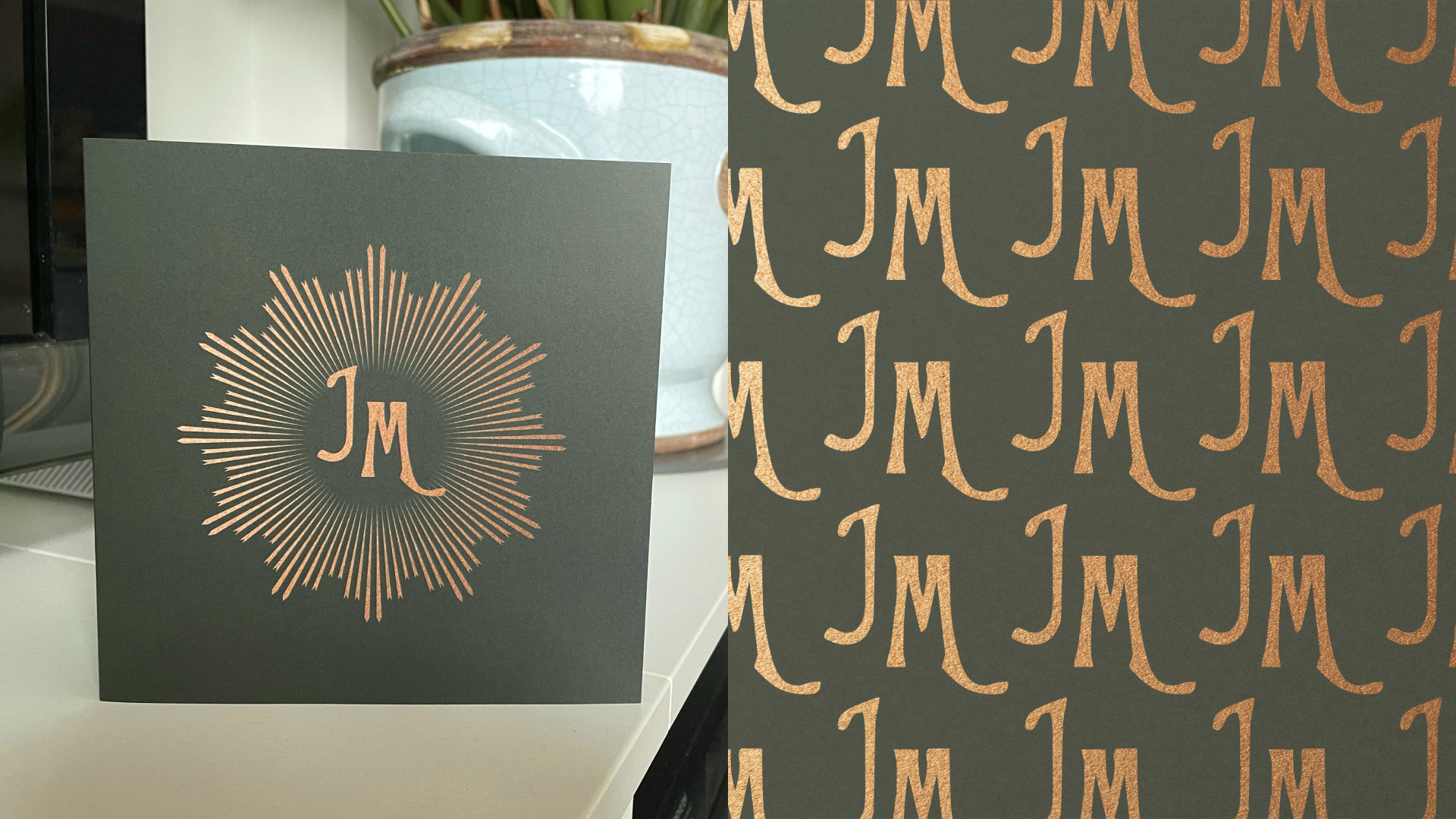 It was lovely to see Jurko and Martin embracing their new logo with such enthusiasm. They even had their own wedding stamps made for the invite.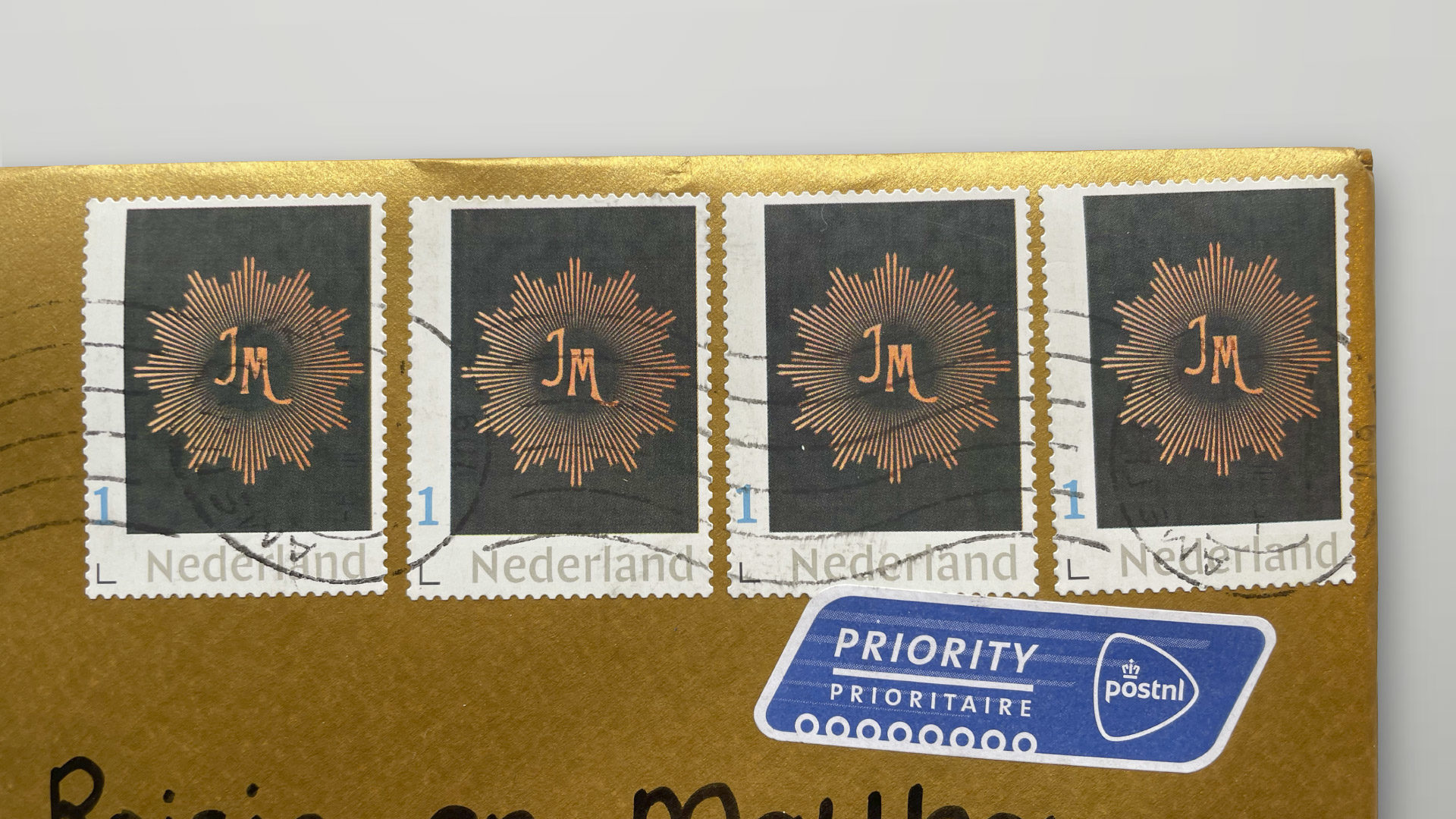 There actually is a glowing light that surrounds Jurko and Martin when they are together. I wish them lots of love and happiness for their future.